DANVILLE INDIANA AFFORDABLE BANKRUPTCY OPTION

At Bymaster Bankruptcy Law Offices, we strive to be one of the most affordable local bankruptcy options for Danville, Indiana.  Where other offices have increased rates in order to reach the maximum profit ratio, we believe that it is more important to offer affordable bankruptcy services.  You can rest assured that our office strives to be on the more affordable end of the spectrum of bankruptcy attorney offices that serve Danville, Indiana.
WHAT ARE THE AFFORDABLE FEES THAT WE CHARGE FOR DANVILLE, INDIANA RESIDENTS FOR BANKRUPTCY?
We strive to be transparent on how much we charge:
Chapter 7 attorney fees usually range from $775-$975.  Some Fixed Income situations could be charged less such as $499-699.*
Chapter 13 is many times filed with No Attorney Fees Down.  Chapter 13 cases with home mortgage payments will many times require one payment of the normal mortgage amount to be paid before filing.  The situation of the Chapter 13 will dictate if and how much money will be required "down" before filing.*
Debt Settlement is usually conducted at about $300-$400 to settle each substantial debt.   (Lawsuit representation can be additional).
*NOTE: Chapter 7 requires a $338 fee to be paid to the court.  Chapter 13 cases require a $313 court fee.   Chapter 13's total fees are court-set – this amount (or less) will be paid via the Trustee from the proceeds of your plan- not directly from you to our office.
We try to keep our Affordable Danville Indiana Bankruptcy fees as low as possible.  This allows people of all circumstances in Danville to have easier access to filing for bankruptcy.
WE HAVE PAYMENT PLANS AND WORK WITH EVERYBODY FROM DANVILLE, INDIANA
We try to keep our Danville Indiana clients' bankruptcy costs as low as possible.  We also offer payment plans in ways that make almost everyone's debt relief possible.   You can pay the fees for your bankruptcy case over 3-5 months. We also have special programs to try to make filing for bankruptcy economically easier.   We strive to be an affordable bankruptcy option for Danville, Indiana.   However, we never want to become a "cheap" option.  We want to make sure that your case goes smoothly and easy.  We do not want to cheapen your debt relief experience in any way!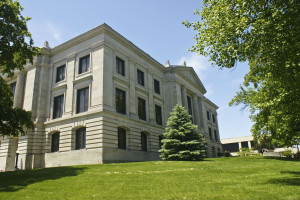 If you need an affordable Danville, Indiana Bankruptcy Attorney, call Bymaster Bankruptcy Law Offices and set up a FREE consultation with Danville Indiana Bankruptcy Attorney John Bymaster.  Call Now – 317-769-2244