DANVILLE, INDIANA BANKRUPTCY BASICS

What Is Bankruptcy?
DANVILLE, INDIANA BANKRUPTCY BASICS – Bankruptcy can be confusing, but bankruptcy is a process where someone can eliminate or repay their debts under the protection of the Federal Bankruptcy Court.  Generally, there are 2 types of bankruptcy:  Chapter 7 Bankruptcy and Chapter 13 Bankruptcy.   Chapter 11 and Chapter 12 bankruptcy also exist but are much more expensive and complex and very rarely filed by people in the Danville Indiana area.
What is Chapter 7 Bankruptcy?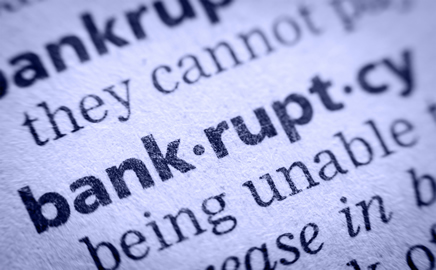 Chapter 7 Bankruptcy can be filed by an individual or a business in Danville, Indiana in order to eliminate all their debts.   You can usually keep your house, cars, and all the rest of your property in Chapter 7.  This is because in the Danville area,  you are protected by Indiana's Bankruptcy Exemptions which allow you to keep limited (but generous) amounts of property when you file for bankruptcy.
In Chapter 7, a debtor's non-exempt assets can sometimes be sold to pay portion back to the creditors.  Very commonly, a debtor does not have any non-exempt assets and nothing is actually sold to pay off the creditors.  Also, if a debtor has non-exempt assets it is good to have an attorney.  An attorney can usually help you find a the best solution to your situation so you don't lose anything that you want to retain in the bankruptcy.
Generally, in Danville Chapter 7 Bankruptcy cases only take 3-4 months to complete.  Some very complex Chapter 7 cases can take longer than that.  This means that you can usually complete your Chapter 7 Bankruptcy fairly quickly, and then you can start rebuilding your credit right away.
Chapter 7 is an extremely cost effective and affordable way to get out of debt and stop aggressive collection activity.
READ MORE ABOUT CHAPTER 7 HERE
What is Chapter 13 Bankruptcy?
Chapter 13 Bankruptcy is where a debtor will keep everything that they own and payback the debt owed under the protection of the Federal Bankruptcy Court.  A debtor usually has 3-5 years of monthly payments to pay back the debts that they owe.  If you live in Danville, Indiana and are considering Chapter 13, remember that many times you only have to pay as little as 10% of the debt back to your creditors.  Chapter 13 can really "even the playing field" when you are trying to pay back your creditors in a fair and orderly manner.
In order to qualify for Chapter 13 Bankruptcy you must reside in the United States and earn a regular income.
READ MORE ABOUT CHAPTER 13 HERE