DANVILLE INDIANA BANKRUPTCY VIDEOS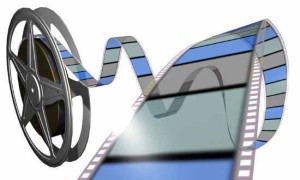 If you have questions about filing bankruptcy, check out the Danville, Indiana Bankruptcy Videos made by Bymaster Bankruptcy Law Offices.  Danville Area Bankruptcy Attorney John Bymaster wanted to help his clients understand the bankruptcy process.  He also wants his client to be educated and informed when they file for bankruptcy.
Bymaster Bankruptcy Law Offices strives to be affordable, friendly, and professional, because we understand that tough financial situations can be stressful.   We also strive to provide as much financial and bankruptcy educational materials as possible.  Some of our videos below are specifically tailored to Danville Indiana – but the majority are general bankruptcy videos that apply to the entire state of Indiana and beyond.   If a picture is worth a thousand words, then we know a video on a subject can be worth far more than just a couple articles.   If you want a full bankruptcy education, start with watching our video series.
We always want to stay in touch with our clients.  We love the towns that we serve and want to offer new videos and financial educational materials as requested.  If you have topics you would like covered in future videos or would like to receive free financial education materials, make sure to contact us in the contact form provided or through the phone.   Danville is especially important to us, let us know what video you want next!
Please note that these videos are for general information only and should not be taken as legal advice.  We offer free consultations at the law office and only give legal advice in person.   Danville Bankruptcy Attorney John Bymaster offers FREE consultations.  Call today to set up your free appointment – 317-769-2244.

Loading Videos...