Attorney Serving Danville, Indiana for Bankruptcy Discusses Farming and Bankruptcy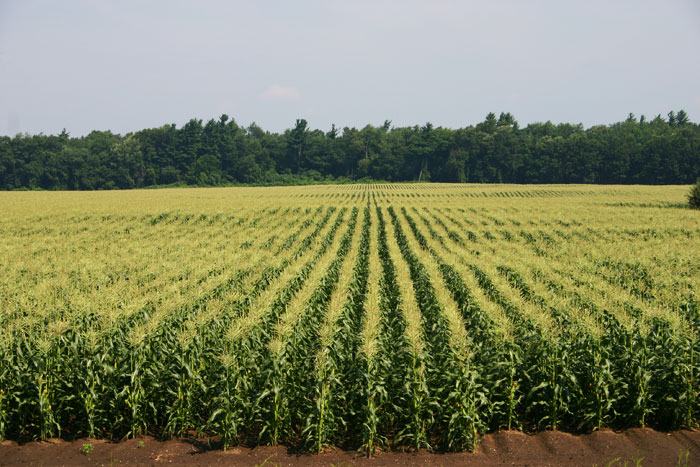 Danville Indiana Farming and Bankruptcy – The financial statement of an average, Indiana farmer is usually the polar opposite of a Chapter 7 bankruptcy filer.   A farmer's wealth is not just built in his lifetime: it is many times generational.   However, with mortgage loans, farm operation loans, and crop loss without proper insurance – the need for discussing bankruptcy and farming arises.  Because farming is a mainstay near Danville Indiana, let's quickly discuss farm operations and bankruptcy.
Chapter 12 Bankruptcy: The Custom "Farm" Bankruptcy Chapter
If a "family farmer" as defined by the U.S. bankruptcy code faces insurmountable debts, they are likely eligible for a special provision of the bankruptcy code called "Chapter 12 bankruptcy" that was added to help farmers in 1986.  This Chapter 12 bankruptcy allows debtors to engage in a specially tailored hybrid of Chapter 11 and Chapter 13 bankruptcy that is designed to allow family farmers (and fisherman) to recover from their debt situation.  The filing fees and costs of Chapter 12 are designed to to be affordable like a Chapter 13 case while the flexibility offered is similar to the sometimes cost-prohibitive Chapter 11 "custom" bankruptcy reorganization.    The farmer debtor must have less than 4 million in secured debts and more than 50% of the debts must be related to the farm operations.   Chapter 12 shows the special interest of the federal bankruptcy system in allotting special treatment and attention to family farms.
Chapter 7 and Chapter 11: Putting all Bankruptcy Options on the Table
Danville or Hendricks County Indiana farmers will also have available Chapter 7 and Chapter 11 options.   Chapter 7 is powerful because it is a total fresh start bankruptcy.   The only drawback to Chapter 7 can be that many farmers own high valued farm land that will not be protected by Indiana's bankruptcy exemptions.   Chapter 7 can be used, however, in some situations to restart a farm's operational company such as their LLC or S-corporation.    After all operations are shut down with the old company, any assets remaining can be liquidated to partially repay creditors in Chapter 7.  Afterwards, the new operational farm "company" could succeed with operations by being unrestricted from the old company's crippling debts.
Chapter 11 bankruptcy could be used by a Danville-area farmer to reorganize fully unrestricted by by the debt limits and restrictions of Chapter 7 and Chapter 12.  Although Chapter 11 requires more cost, the fully custom nature of Chapter 11 could drastically alter a larger farm operations debt loads.  Creditors understand the unworkable nature of an impossible debt load: they would rather you continue operations.   Creditors would rather be paid a reduced amount than to get paid nothing or little with the difficulties of liquidating a farm operation.
Farm Workers and Bankruptcy: Your Farmhands May Need Relief
Farm workers and even farm employees can many times find themselves in need of filing Chapter 7 bankruptcy.  Because of the seasonal and sometimes inconsistent nature of farm work, many farm workers find themselves without insurance benefits.  Also, these same worker find themselves unemployed or receiving reduced income amount during various times throughout the year. Accident, medical problems, and inconsistent work – these are all among the top causes for debtors seeking bankruptcy relief in Chapter 7.   If you have farm workers that you know are in debt trouble, strongly encourage them to get a free consultation for Chapter 7 bankruptcy.
Farming and Bankruptcy: It's more Common Than You May Believe
The basic financial statement of the traditional farmer usually protects farmers from the level of economic "woes" that would result in the need for bankruptcy.   However, as we have discussed above, the need for bankruptcy within the various situations farms face can be more common than most would believe.  If you operate (or work with) a farm operation, do not hold back looking at all your options if you find yourself faced with a difficult debt situation.
-Indiana Attorney John F. Bymaster on Danville Farm Bankruptcy