MEET THE STAFF – WE PROUDLY SERVE DANVILLE INDIANA AT OUR BANKRUPTCY OFFICE
Natalie Bymaster – Lead Paralegal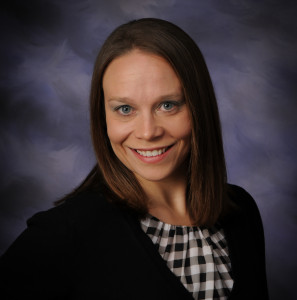 "We are proud to offer affordable bankruptcy services to Danville, Indiana.   We know that our down-to-earth atmosphere makes our Danville bankruptcy client feel right at home" – Lead Paralegal Natalie Bymater"
Natalie Bymaster became a member of the Bymaster Bankruptcy Law Office in 2014.  Natalie is the advanced paralegal and also Attorney John Bymaster's wife.  They were married in December 2013, and Natalie joined the Bymaster Bankruptcy Law Office Staff shortly after.
Bymaster Bankruptcy Law Offices has always been a family business.  Attorney John Bymaster started the business with his sister, Anna.  With Natalie on the staff, we are carrying on the Bymaster family tradition.
Natalie's main focus areas include Chapter 11, litigation, and debt settlement.