DANVILLE INDIANA CHAPTER 13 BANKRUPTCY
What is Chapter 13 Bankruptcy –  Indiana?

Danville Indiana Chapter 13 Bankruptcy can be a powerful tool to reorganize or "consolidate" all of your debts into a single, affordable monthly payment.   For Danville, Indiana residents, Chapter 13 has many powerful abilities that do no exist in Chapter 7 or in any other option for dealing with your debts.  Do not consider a private debt consolidation company BEFORE you consider if you extreme powerful tool of Chapter 13 can get you a better, safer consolidation.
Make sure to watch Danville Indiana Bankruptcy Attorney John Bymaster explain Chapter 13 Bankruptcy in the video below.
 How can Danville residents use Chapter 13 Bankruptcy?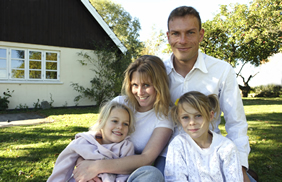 Danville Indiana residents have used Chapter 13 in the past at our office in many powerful ways:
Saving their home that was behind in payments or facing a foreclosure sheriff sale
Reducing their car payments and other monthly debts into one more affordable payment
Filing Chapter 13 to handle their creditors when they are not eligible for Chapter 7
Permanently removing underwater 2nd mortgages from their home
Stopping aggressive collection and creating a payment that works
Many more custom, special uses that bring powerful debt relief
Chapter 13 is also very powerful to file because many times we charge no money down to file a Danville, Indiana Chapter 13 case.    Chapter 13 can be extremely powerful to help a very difficult debt situation.
 Any Danville, Indiana Chapter 13 Bankruptcy Questions?
If you have any questions about Chapter 13, make sure to contact us in the form to the left of the page.  We will answer all of your questions for free.   We also offer free consultations to make sure that you have all the debt relief options on the table.  Check out our main site below to learn more about Chapter 13 options.
FOR MORE INFORMATION ON CHAPTER 13, CHECK OUT OUR MAIN SITE BELOW: